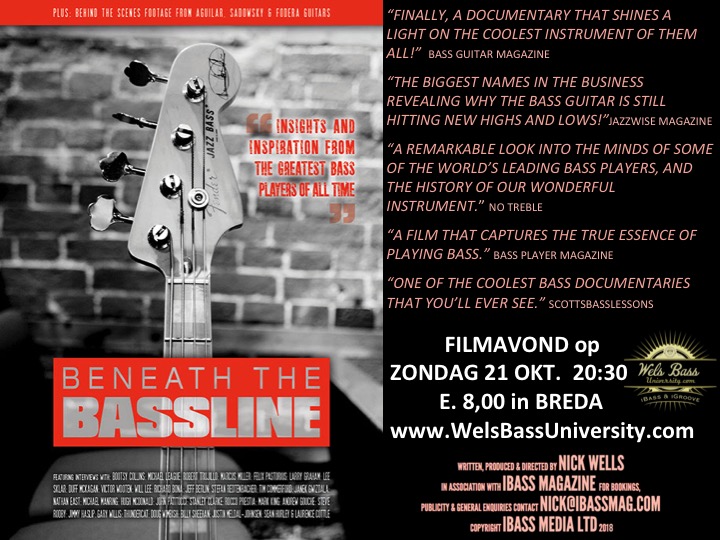 Komende Zondag, 21 Oktober, mag ik deze als eerste in Nederland screenen in de Wels Bass University te Breda!!!!

De basgitaar documentaire 'BENEATH THE BASSLINE'.

Schrijf je snel in want vol = vol. Beperkt aantal zitplaatsen.

Deuren open: 20:00u.

Film van 20:30 tot 22:00.

Entree 8,=.

Reserveren is een must!

Schrijf me hieronder of mail naar basscamp@welsbassuniversity.com


Tot dan?!