BasSKAmp
The Selecter 'TOO MUCH PRESSURE'
+ Bonus Tracks zoals On My Radio

Een echte BASS SKA PARTY!!! We gaan het hele album integraal noot-voor-noot spelen. Alles Songs zijn uitgewerkt in TAB en notenschrift en per song gaan we ook nog kijken hoe dat de baslijn is opgebouwd. Deze songs gaan we doen: Three Minute Hero, Time Hard (Everyday), They Make Me Mad, Missing Words, Danger, Street Feeling, My Collie (Not A Dog), Too Much Pressure, Murder, Out On The Streets, Carry Go Bring Home, Black and Blue, James Bond, The Selecter, In My Radio. En per song gaan we analyseren wat er gebeurt.

Aan bod komen de volgende bas items: Riffs,
Roots
,
Root – Fifth patronen
,
Octaven
,
1-3-5 Arpeggio's
,
1-3-5-8 Arpeggio's
,
1-3-5-6 Arpeggio's
,
Scales & Modes
,
Bluesy Blue Note
,
Flat Sevenths
,
Chromatiek
,
Slides
,
Hammer-on's
,
Pulls
,
Slash Notes
&
Vibrato's.
Al deze technieken en dingen worden uitgelegd in het 58 pagina tellende manual.
Luister alvast alle songs die voorbij komen op deze lijst:
https://open.spotify.com/playlist/6nnvmYOnlrMAyDtQhToO9b?si=a49204c7017643c4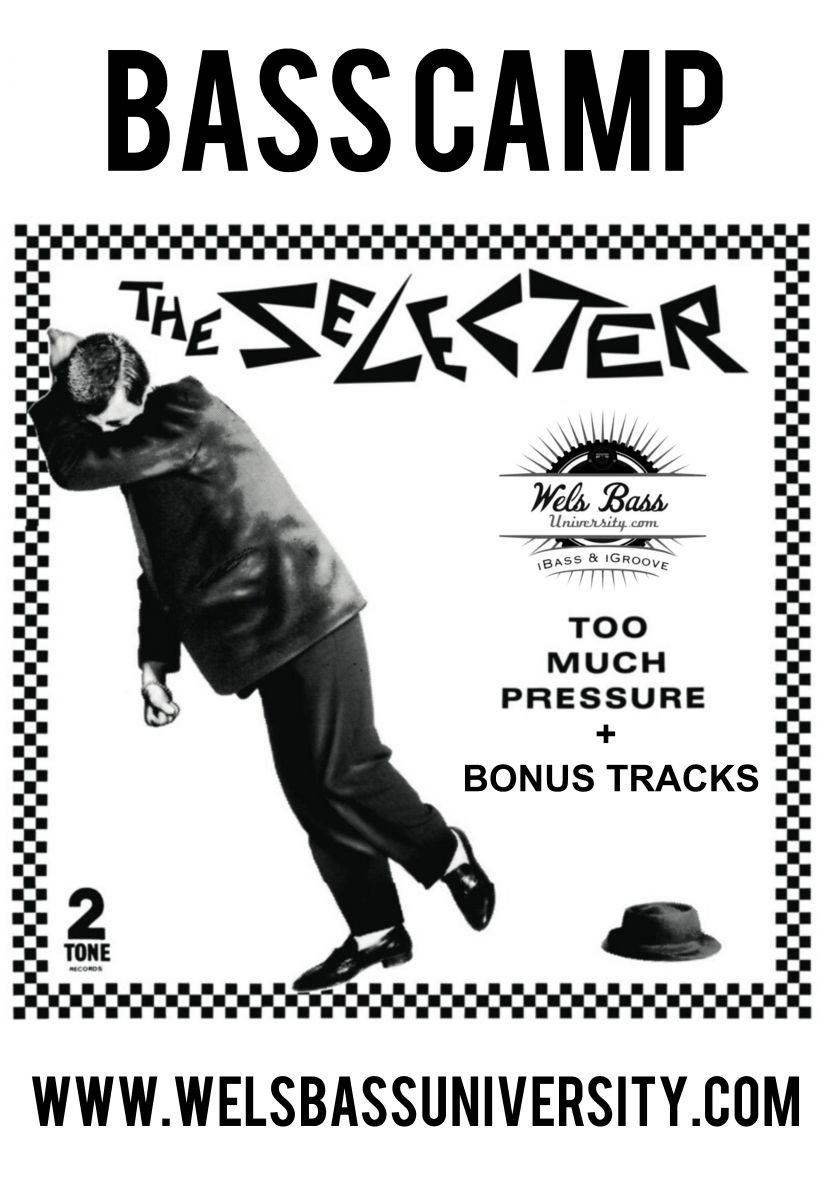 Wanneer? Zondag 7 November
Hoe Laat? 13:00 - 16:30u
Hebben we nog een basborrel achteraf? JA!
Zijn er oefen mp3's? JA, 90 stuks. per song 3 verschillende snelheden en ook nog eens met of zonder originle baslijn.
Krijg ik de Manual mee met alle baslijn in TAB en Notenschrift en de uitleg van de analyses? JA, zeker weten!
Kostda? 105 Euri inclusief drankies en snacks!

Je wil wel, maar je kan die dag niet? Mail me dan voor de volgende editie! basles@gmail.com